Build business acumen,
Master transformation,
With business simulations.

High impact simulation-based courses

Online business, finance & banking courses

Short interactive sessions, simulation-based and presented live by senior subject matter experts: Benefit now from our new online course offer.

These courses are motivating and engaging. Participants are actively involved, with live quizzes, work assignment, Q&A and live presentations.
Your people learn the essentials gamified, within minimum time:

Balance sheet and income statement
Cash flow and key performance indicators (KPIs)

Financial levers and how to apply them in the own work area

.
We can customize content adding your annual statements and a knowledge assessment to document learning progress. Request a quotation now!
What participants say: "Highly knowledgeable facilitor, he was clear and fun! Thanks to the interactive method we could really participate."

For a customized proposal contact us now.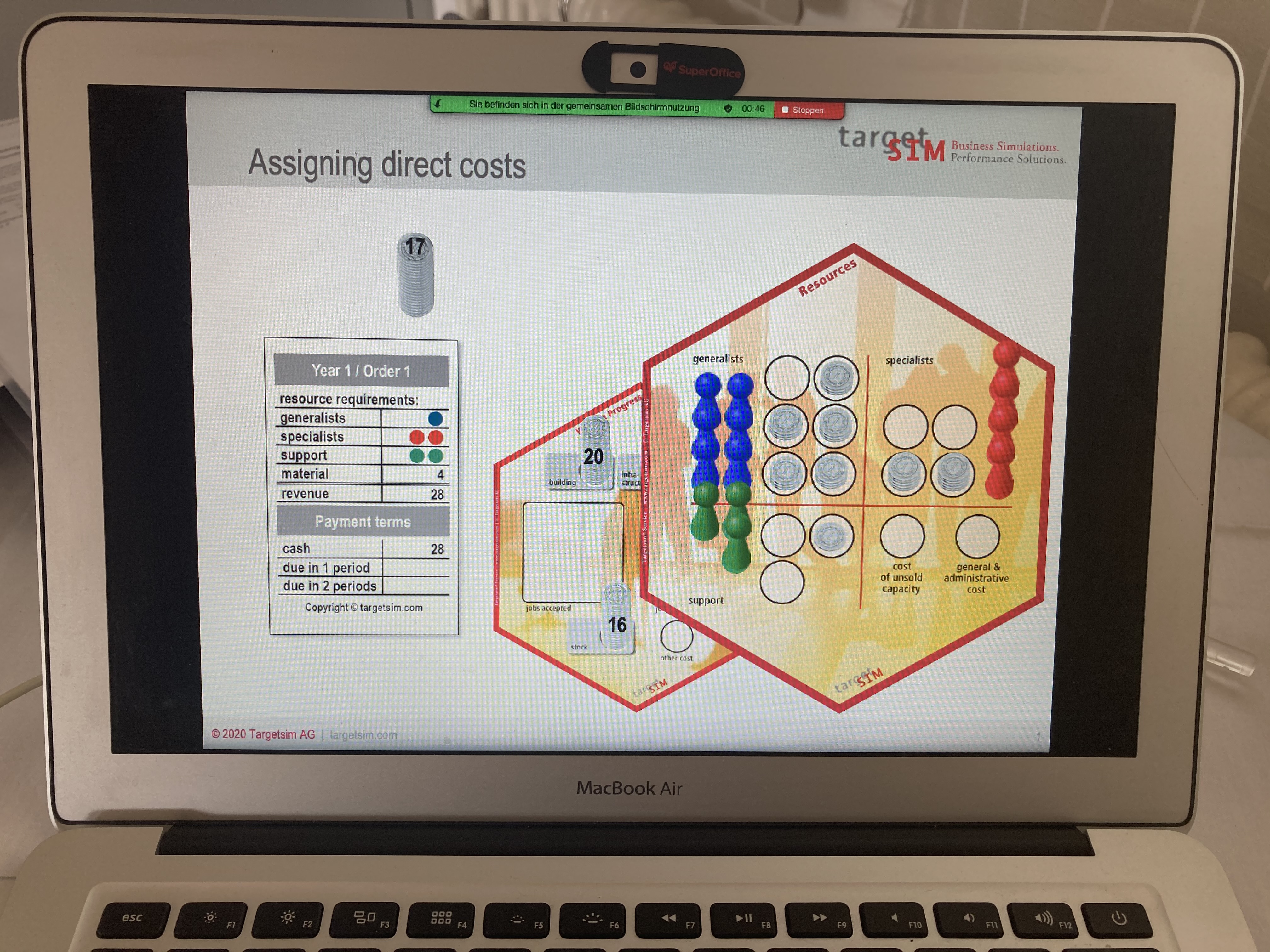 Online course with digitized board simulation
Tailor-made simulations for strategy implementation

Fully customized simulation based programmes are our signature product. This is the best tool you can get to communicate strategy or to support change.

Our well proven design process saves time and money:
Then we make your business reality tangible, with its structure, processes and challenges.
Finally we reduce complexity to the essence of your corporate environment with an accurate framework of cause and effect.
Participants feel immediately at home in the setting. Your strategic move becomes alive. Thus we accelerate learning. People understand which levers to pull to turn your initiatives into action and reach expected targets.
Our experienced team takes care of the entire development process utilizing only the minimum of your time.
To find out more contact us now.
Simulation at Barry Callebaut, the world's leading chocolate provider.

Building business financial acumen
Explore, apply, try, fail, reflect, ask questions and get answers, then improve and celebrate success. Our multi-sensory simulation approach makes complex business concepts tangible - a very natural way of discovery learning.
Participants face realistic challenges of the corporate world, with unlimited space for creativity and innovation. Learners get immediate feedback from facilitator and peers. Face-to-face interaction fosters social skills.

Our hands-on approach with senior facilitators secures high engagement and commitment. All participants complete the learning journey with actionable take-aways for the workplace.
To find out more contact us now for detailed information.
Simulation-based leadership development at SIKA.

Gamification: More action, more impact, more fun!

With our simulations, we transform training into highly interactive discovery learning.
Popular topics like digital transformation, business agility, team building, empowerment, accountability, process management, breaking silo barriers etc. are made tangible and become emotionally relevant. Content is digested easier, gets anchored and also sticks better.
Our simulation based programs are run indoors at a venue of your choice. No risky exercises, no special gear, no heavy equipment needed. Participants enjoy action, teamwork, and lots of fun with a strong business focus.

See more simulation based topics in the list of products below. Not found what you are looking for? Contact us now to find out how we can support you.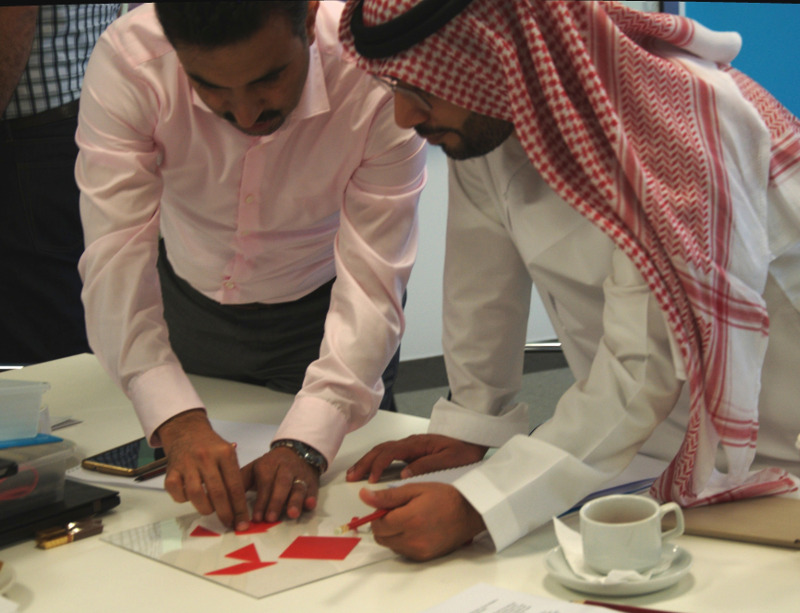 Gamification: Business agility and transformation become tangible.

Available simulation-based courses (examples)

Most popular

Banking (online)
Business & Finance Fundamentals (online)

Breaking Silo Barriers
Business Agility

Finance for Non-Finance People
Financial KPIs in Action
Fit for Transformation

Manufacturing Business Acumen

Multi-Project Management
Service
Value Management / EVA®
Sector-specific
Automotive
Banking

Gas Station
Health Care / Hospital
High Tech
Hotel / Resort

Oil & Gas

Pharma
Real Estate
Retail

Telecommunication

More topics
Accountability & Empowerment

Customer Service Excellence

Customer Service Management
Process Management
Procurement

Sales Team Management
Start-up Management
Team Building
Trade and Distribution

Request detailed fact sheets
here.